Physiotherapy
Physio Treatment for the Whole Body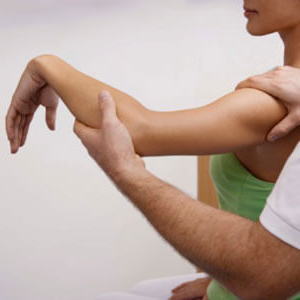 Physiotherapy is the evidence based practise for musculoskeletal, cardio-respiratory (heart and lung fitness) and neurology (brain/nerves) systems. In other words- a physio looks at your muscles, ligaments and nerves and if they are functioning correctly. At Complete Care Health Ellenbrook our main treatment focus is to analyse your movement and use a variety of specific techniques including joint manipulation and mobilisation, soft tissue work, dry needling as well as tailor made exercise plans, education and advice to manage an array of conditions and help return patients to their optimum physical function as soon as possible.
We treat patients as a whole being and understand that where pain presents may not be the initial cause of the dysfunction. We do not just treat the cause but get to the underlying issue, provide our patients with treatment plans, a thorough understanding of their conditions through patient education and give you the tools to manage your condition yourself.
Our aim is to make sure you are able to resume normal activities as soon as reasonably possible. We do not want you to become lifelong patients if you don't have to. We want you to leave our clinic pain free and with a better understanding of your body and condition.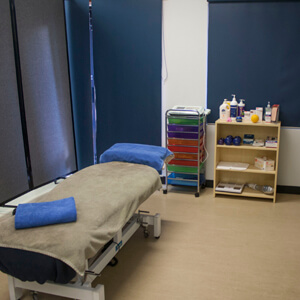 When you become a physiotherapy patient at Complete Care Health we may recommend a combination of treatments in your care to manage your pain, discomfort or mobility issues. Our physio has over 15 years' worth of experience and has a wide variety of treatment methods he is able to use to help return you to optimum health as soon as possible. Treatment can include:
Dry needling
Kinesio Taping®
Joint manipulation and mobilisation
Therapeutic ultrasound
Prescribed exercises for strength and rehabilitation
Education and advice
Prescribe orthotics
Physiotherapy can be used to treat a wide variety of injuries, dysfunctions or conditions due to health or ageing. If you want to know more about what our physios can treat or wish to investigate further an injury you have, click the options below to learn more:
Our fully qualified physiotherapist, Grant Mercolla, has over 15 years' worth of experience treating a wide variety of patients and issues. He is able to treat (amongst others but not limited to):
Sports injuries
Strains & sprains
Correct postural misalignments
Pre & post-operative rehabilitation
Treatment for managing dysfunction due to illness or ageing
If you want to learn more about any of the issues we can treat give us a call or make an appointment for a consultation with one of our friendly receptionists.
What to Expect
Our physiotherapists will assess your risk criteria for complications including functional difficulties, mobility restrictions, pain and more. A lot of complaints and dysfunction can be investigated, identified and corrected with the help of physiotherapy treatment, in favour of more invasive treatment such as surgery. If you are to have elective surgery and we identify such issues, it is best if we see you pre and post- operatively. Then, information and exercises can be given to you to manage your pain and aid in a swift recovery.
Request a consultation
Contact our friendly team today to book your appointment! Late opening hours are available in our schedule, and free parking is offered on-site.
---
Complete Care Health Ellenbrook | 08 9297 4800