Kinesio Taping®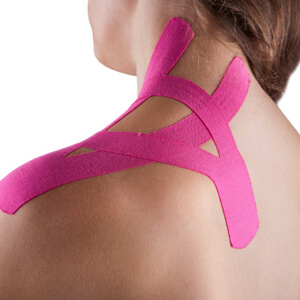 If you're in pain or have gotten an injury, the team at Complete Care Health Ellenbrook is dedicated to restoring your health. One of our many solutions is Kinesio Taping, which supports and stabilises joints and muscles. In turn, your blood circulation is promoted, and your range of motion is enhanced.
In addition, Kinesio Taping is used for preventative maintenance to stop further injuries from occurring, and for the alignment of joints for issues such as slouching and pain. Athletes and pregnant women find it particularly helpful in treating their lower back pain.
The Expertise of a Professional
Though you might try taping yourself, it can be tricky for those who aren't trained in taping methodology. Furthermore, you'll receive the benefit of our knowledge of the different types of tape and how adjusting the tension can achieve the results you want.
Contact us today to arrange your first appointment! Weekend hours are available every Saturday.
---
Kinesotaping Ellenbrook WA | 08 9297 4800