Sports Massage at
Complete Care Health Ellenbrook
If you are active, sports massage is aimed at promoting more efficient healing, reducing your pain and improving your blood circulation and lymphatic drainage. Additionally, sports massage relieves tension, muscles spasm and stiffness, increases joint flexibility and enhances your range of motion.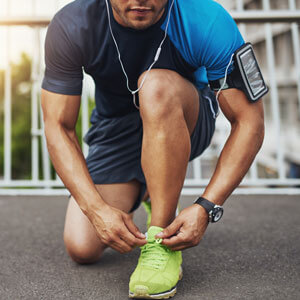 In comparison with remedial massage, sports massage is best before or after your event. Remedial massage is ideal as a regular part of your training and conditioning program. Sports massage can be beneficial at any level of sport in all of the following stages of participation:
Injury prevention
Injury recovery
Pre-competition
Post-competition
Post-travel
Tailored Massage Sessions
The techniques used in a session and the pressure applied by your massage therapist are customised to you and your training program. It may involve dynamic stretches and Active Release® Therapy. Unlike remedial massage, in sports massage there isn't as much focus on specificity and trigger points but instead concentrates on long strokes that broadly free up areas of fibrous tension.
Schedule a sports massage
Contact our team today to arrange your first appointment! Saturday hours are available.
---
Sports Massage Ellenbrook, Swan Valley WA | 08 9297 4800