Prenatal Chiropractic Care
When you're pregnant, physical and hormonal changes must take place to prepare your body in creating the ideal environment for your little baby and prepare for their arrival. The team at Complete Care Health Ellenbrook can help you manage these changes, which often result in aches and pains that are tough to cope with.
Our expecting mums have received help with: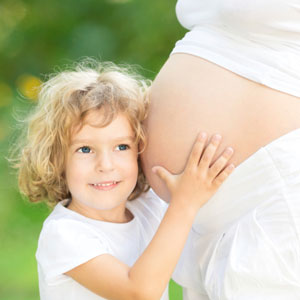 An increase in weight that leads to stress on the joints, knees and hips
A change in the centre of gravity that leads to postural changes
An increased strain on the ligaments and muscles that support the spine
A laxity of ligaments that causes decreased joint stability
A muscular imbalance due to compensation patterns in their posture
Additionally, there are further potential benefits to chiropractic care such as managing nausea, reducing labour and delivery times and potentially preventing the need for a caesarean.
Prenatal Chiropractic Care
If you'd like to alleviate neck pain or back pain, improve your alignment and balance and relieve tight muscles, chiropractic care may be ideal for you. A chiropractic adjustment combined with specific exercises will strengthen your overstretched or weakened muscles, particularly the pelvic floor muscles and core muscles. It can also stabilise your joints while reducing musculoskeletal imbalances.
There are no contraindications to chiropractic care during pregnancy. Our chiropractors are experienced in working with pregnant women and utilise cushions or adjust our tables so that you are comfortable with no pressure put on your belly.
The Webster Technique
Some members of our chiropractic team are highly skilled in using the Webster Technique. It is used during pregnancy to optimise the neurological and biomechanical function of the pelvis throughout pregnancy and during the birthing process. With a balanced pelvis, your baby will have a better opportunity to be in the correct positioning for birth and may avoid a breech birth.
Schedule your appointment for prenatal chiropractic care Ellenbrook today! Late opening hours are available.
---
Prenatal Chiropractic Care Ellenbrook, Swan Valley WA | 08 9297 4800