Massage Therapy at
Complete Care Health Ellenbrook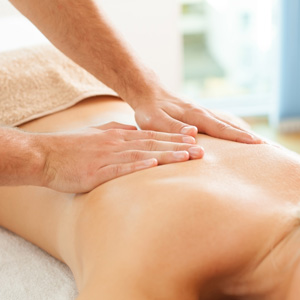 At Complete Care Health Ellenbrook, our team offers a variety of solutions to help you live free from pain and improve your overall wellbeing. We provide healing massage therapy to treat a broad range of musculoskeletal conditions, muscle weakness and muscle hyper-tonicity. The stresses of life can take a toll on your body, and massage can assist in alleviating these harmful effects.
Massage therapy focuses on the ligaments, tendons, fascia and muscles, which are often affected by overuse, shortening, overloading or lengthening. In turn, these issues result in an array of pains, aches or injuries.
A Variety of Treatment Modalities
Depending on your injury, type of pain or the outcomes you wish to achieve, our massage therapists have various techniques they can use during your treatment to maximise your results:
This type of massage is ideal for decreasing mild to considerable muscle tension relating to sports and exercise, work-related postural concerns or particular muscle injuries. Firm pressure is applied and slow strokes are used to get to the deeper layers of muscle and fascia.
This form of massage takes a light approach where only the skin is stretched working the lymph system which is located just under the skin. Those who are ideal candidates for manual lymphatic drainage are those who experience swelling due to acute injury, water retention and lymphedema. This massage also can help the body recover before or after surgery.
Muscle Energy Technique (MET) & PNF Stretching
These are two forms of active and passive stretches for sports injuries relating to tightness in the muscles. The combined stretching of a muscle to the position of tightness, the tensing of the muscle held for one or two seconds and then released, permits the muscle to be stretched further which frees overworked muscles and elongates the fibres back to their original length. This type of stretching muscles is especially beneficial for individuals who frequently exercise using the same muscles.
As the connective tissue that surrounds muscles, fascia is also the muscle's transport system. When you have tension in your connective tissue that can strain your muscles. Conversely, if you have muscle tightness, it may be the result of tightness of the connective tissue in another area of your body. This technique uses gentle, sustained pressure to help release the connective tissue. Doing so can positively affect the muscles and the body's transport system promoting blood flow and the movement of fluid in the body.
This classic and popular form of massage can help to improve circulation, soothe sore muscles and promote relaxation. Stress reduction is another potential benefit of this type of massage. Long kneading strokes using mild pressure are typically employed for this technique.
Massage is effective in treating a range of concerns such as back and neck pain, headaches and migraines, overuse injury, sciatica, soft tissue injuries, stress and more. Your massage session will be tailored to what you require to feel better and address your particular problem.
What to Expect After a Massage
After you've gotten a massage, you'll feel more mobile, relaxed and rejuvenated, though a bit of soreness is normal. Your body's unhealthy patterns were learned over time, and as such, correcting them may take multiple sessions. We recommend that you schedule regular massage appointments so that you can continue feeling healthy. Your massage therapist will be able to recommend how frequent they think your visits should be for you to get the greatest possible benefit.
Meet Our Massage Therapists
Discover how good you can feel. Contact our team today for massage therapy Ellenbrook! Same-day appointments and convenient Saturday hours are available.
---
Massage Therapy Ellenbrook, Swan Valley WA | 08 9297 4800