Remedial Massage at
Complete Care Health Ellenbrook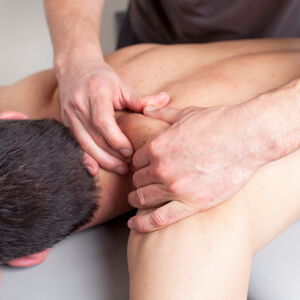 The Complete Care Health Ellenbrook team offers a broad array of solutions to help you heal and recover your health. Remedial massage can be particularly effective to relieve tension or knots in the muscle. It is thorough and can precisely target your problem areas or can be a general massage from head to toe.
The Positive Effects of Massage
Your remedial massage will release muscle tension and reduce symptoms such as pain. Though massage isn't a treatment for a condition, the positive effects it has can contribute to diminished tightness, joint stiffness and muscle spasm.
The many concerns that may respond positively include:
Back pain
Buildup of lactic acid
Metabolic issues
Soft tissue injuries
Stiffness
Shin splints
Muscle fatigue
Overuse injury
Pulled muscle
Sciatica
Stress
Headaches and migraines
Sprains, strains and tears
Injury management and rehabilitation
Want to Learn More?
Contact us today to arrange your first massage session! Same-day visits are available.
---
Remedial Massage Ellenbrook, Swan Valley WA | 08 9297 4800