Chiropractic Care at
Complete Care Health Ellenbrook
Contrary to popular belief, chiropractic care is more than just "cracking" backs! Chiropractic medicine is broad and based on the idea that full health requires the consideration of a number of factors including diet, exercise, meditation, and spinal adjustments for best results and optimal wellbeing.
What to Expect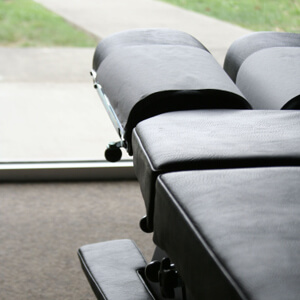 Spinal adjustments are a standard method used in chiropractic to alleviate pain. During an adjustment, your chiropractor will direct the joints of your spine through various ranges of motion in order to align your spine to its natural, S-shaped position.
These adjustments are typically performed by hand through various degrees of pressure ranging from soft, steady pressure to sharper, dynamic motion—all depending on what pressure needs to be applied to a particular location to achieve the desired alignment.
Once the joints in the spine are aligned, it allows them to have an ideal amount of space between them preventing nerves from being pinched. All through the spine lie nerves that run throughout the spinal column.
Our Chiropractic Techniques
Activator
Sacro Occipital Technique
Gonstead
Thompson
Applied Kinesiology
Graston
Dry Needling
Webster
Our Treatment Modalities
In many cases, we find that people respond best to having a combination of solutions. Our chiropractic patients may receive additional forms of treatment, such as:
Orthotics
TENS
Therapeutic ultrasound
How Pain Happens
Back pain often occurs when discs in the spine are swollen, damaged or herniated. Chiropractic offers precise adjustments with a direct purpose of alleviating pain by properly aligning the spine, relieving pressure from sensitive nerves locations in the spinal column.
Can we help you?
Contact us today to learn more about what we may be able to do for you! We're in-network with health funds and accept workers' compensation, motor vehicle injury cases and EPC plans.
---
Chiropractor Ellenbrook, Swan Valley WA | 08 9297 4800