Mobile Chiropractic and Mobile Physiotherapy Services at Complete Care Health Ellenbrook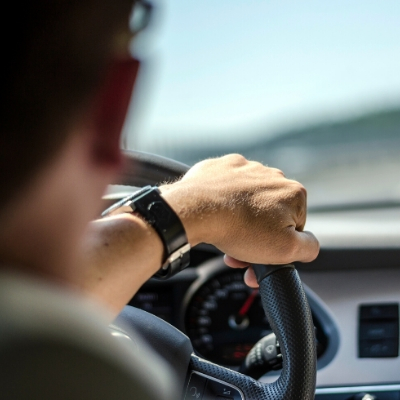 Mobile chiropractor and mobile physiotherapy available in Ellenbrook, Aveley, Henley Brook and The Vines.
One of our experienced and qualified physiotherapists or chiropractors can come to your home for a home visits. Get treatment and pain relief in the comfort of your own home.
Sometimes you can't come into the clinic, whether you are stuck at home, unable to travel to our Ellenbrook clinic or are simply in so much pain, you can't move. We know this is a horrible situation to be in and we're here to help!
Call us now to find out more
Get in touch and speak to one of our friendly receptionists to discuss options today! Call 08 9297 4800
What happens during a mobile physiotherapy/mobile chiropractic appointment?
Our physiotherapist or chiropractor will travel to your home with their equipment (treatment table, treatment equipment etc) and conduct a thorough assessment of your current situation.
They will often conduct mobility/ flexibility test, identify the location and nature of your pain and the cause of the pain.
From there the therapist will use a combination of treatment techniques for muscles, ligaments and/or your skeletal system to relieve pain and correct the problem causing you discomfort.
What can you treat during a home visit chiropractic | home visit physiotherapy appointment?
Acute pain, including:
Rye Neck
Sciatic Pain
Disc Pain
Upper and lower back pain
Sports injuries
Joint and ligament pain
Sometimes the worst pain happens doing the simplest things. Rolling out of bed, picking up the dog or your child, spending too long in an awkward position whilst gardening or falling off a skateboard….suddenly you're in pain and unable to move.
Getting a physiotherapist or chiropractor to visit you in your home for treatment is easy and convenient.
Just call our clinic to discuss your needs with one of our receptionists.
Appointment Fees and How To Book
Please note that we can offer home visits based on who is working on the day of your call and their availability in their diary. We are not a dedicated home visit service.
Call us to discuss options, your location and needs with reception and we will do our very best to have a practitioner visit you at your home.
Please also note- We also charge travel time from our nearest clinic to your location.
Prices can be up to $175.00 for home visit plus travel from our nearest clinic to you.