Therapeutic Massage at
Complete Care Health Ellenbrook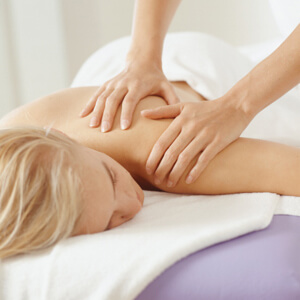 Life can be stressful, and your body might feel the effects in the form of tense muscles, pain or injury. With therapeutic massage, available at Complete Care Health Ellenbrook, you can experience a broad range of benefits:
Reduced stress
Relieved pain
Recovery from injury
Relaxation in mind and body
You can decide if you'd like light, moderate, firm or deep pressure. Our many techniques can be adjusted to suit your needs and wants. Each method will address sore, tight tissues to alleviate your discomfort.
Staying Healthy
After a massage, you'll feel more mobile, rejuvenated and relaxed. You can think of your body's unhealthy patterns as a behaviour learned over time, meaning they will likely not be corrected overnight. Instead, you can have regular massage sessions scheduled to ensure that you continue feeling well.
Contact us today to arrange your first appointment! Free parking is available on-site.
---
Therapeutic Massage Therapy Ellenbrook, Swan Valley WA | 08 9297 4800