Dr Joseph Dias

BSc (Chiro), BChiro. COCA Principal Chiropractor & Managing Director
Qualifications and Experience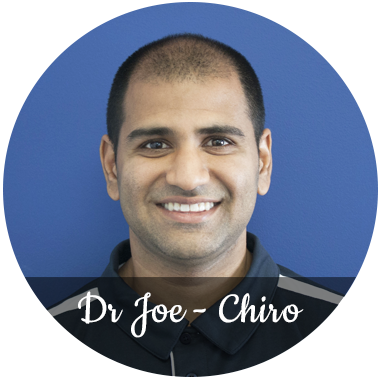 Chiropractor Dr Dias received his chiropractic degree from Murdoch University and is a member of the Chiropractic Association of Australia and the Australian Health Practitioners Agency. He has nearly a decade of experience in a wide variety of urban and country settings in Western Australia including Bridgetown/Manjimup, Perth CBD and the Hills.
Dr Dias (Chiropractor) has a history of successfully treating a wide range of patients from babies, pregnant women to people in their late 80s, as well as whole families and sports competitors. He customises specific treatment plans to the individual, often working closely with Complete Care Health Ellenbrook's physiotherapists and remedial massage therapists to assist patients in achieving their treatment goals.
Areas of Interest and Expertise
Chiropractor Dr Dias areas of expertise include headaches, dizziness, jaw pain, chronic pain, prenatal and postnatal care. As a keen and active runner, he also has an interest in sports injury often treating sports competitors to prepare for events, and manage and prevent injury.
Dr Dias uses specialised Chiropractic techniques such as:
Diversified
Gonstead
Sacro Occipital Technique®
Drop Piece
Webster
Activator®
He also uses a variety of myofascial release techniques, Active Release® Therapy, stretching techniques, dry needling and taping to achieve optimum function for his patients.
Outside of Work
Joe is the principle chiropractor and business owner of Complete Care Health Ellenbrook so even when he's not at the clinic, he's still working on the business. Occasionally he gets to spend some time with his fiance or work on his house.
Contact us today to book an appointment! Health funds can be used for your visits.
---
Complete Care Health Ellenbrook | 08 9297 4800