Arek Filipczyk
Remedial Massage Therapist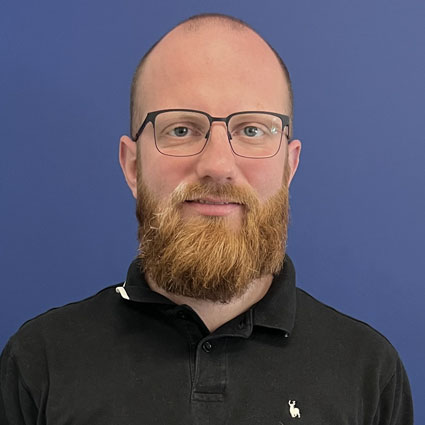 Arek became interested in pursuing a career in massage, as he is fascinated by anatomy and function of the body. He also likes that massage is part of a healthy lifestyle. "What I find fulfilling about my job is to provide clients with treatments that will leave them feeling relaxed, improve mobility, and hear from them that their pain is gone."
To prepare for his career in massage, Arek earned a Diploma of Remedial Massage from South Metro TAFE. As part of his diploma course, he did a pregnancy massage workshop and met the requirements of AAMT to provide massage to pregnant patients.
Types of Massage Offered
Arek provides the following:
What to Expect
Arek always starts with an assessment of the client's situation to know how to help best. During the session, he uses different techniques to address the client's complaint in many ways. "In general, I tend towards gentle techniques. I explain what I am doing and ask for feedback, but also promote staying in deep relaxation when possible." After the session, he provides advice on self care.
Outside of the Practice
When he's not working, Arek loves dancing, particularly West Coast Swing. He also enjoys his relaxed, slow life, which includes walking his dogs, watching science videos, cooking, eating, bushwalking, and tending to his native garden.
Fun fact: Arek usually plays Beethoven in the background when he massages!
---
Arek Filipczyk | 08 9297 4800