Nancy Kremer,
Nutritionist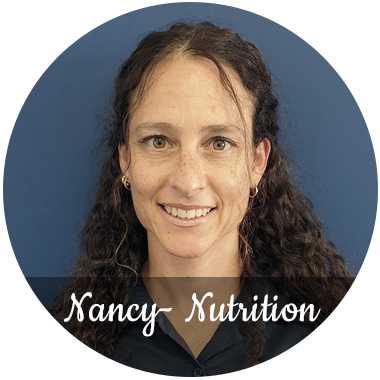 Nancy graduated from Endeavour College of Natural therapies with a Bachelor of Health Science (Nutritional Medicine) in 2018. She is also a member of ANTA (Australian Natural Therapists Association). When treating her patients, Nancy takes into consideration their physical, social and emotional circumstances to evaluate their health and identify any underlying issues that may be affecting the patient's overall health.
Her evidence based practice adopts a "foods as medicine" approach, addressing each individual's needs. In her treatment she will discuss food habits, identify issues and set goals to get an understanding and insight into each patient's food habits. From there she may conduct tests, discuss food diary management and educate patients about eating habits to suit their needs.
She helps people to build a positive relationship with food by focusing on long term health and wellbeing.
She focuses on prevention and management of a wide range of health issues and can treat conditions such as:
Type 2 Diabetes
Inflammation such as arthritis
Thyroid issues
Cholesterol
Blood Pressure
Digestive complaints/ IBS
Nutrient deficiencies
As well as overall health issues such as:
Weight management
Support immune function and hormone balance
Stress, fatigue, sleeping issues
Allergies and intolerances (Allergenic free diet or elimination diets)
Identify food triggers and support digestive health
Nutrition through the lifecycle (children, teenage, pregnancy/lactation, adults and senior nutrition)
Improvement of sleep patterns, stress and overall health
Outside of work Nancy enjoys going for runs and walks and spending time outdoors with her husband and 3 children.
---
Nutritionist at Complete Care Health Ellenbrook | 08 9297 4800