Leeloo Yang,
BSc (Physiotherapy)
Qualifications and experience: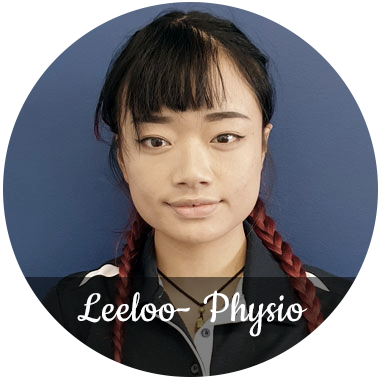 Leeloo has a Bachelor of Science (Physiotherapy) from Curtin University as well as additional qualifications in Pilates Matwork and Pilates Equipment training. During her studies she also gained valuable experience in massage and soft tissue work. Her approach to treatment begins with treating the initial pain and discomfort using her massage techniques, mobilisation and stretching to address muscle pain and then recommend patient specific exercises and education so patients can understand their bodies better and manage their condition.
She specialises in acute muscle pain, spinal pain, sports injuries and work place injuries. She aims to facilitate healthy, active lifestyles and educate her patients towards pain-free living.
Pilates exercises for strength and conditioning
Leeloo has gained additional qualifications from the Australian Physiotherapy and Pilates Institute (APPI) in Pilates Matwork Level 1-3 and Equipment Level 1-4. Using this training, she is able to treat pre &post operative rehabilitation patients, musculoskeletal imbalances, correct muscular and postural misalignments and anyone who feels they would benefit from highly specific muscular training. Her treatment approach is patient centred and specific to the individual, she tailors a graded exercise program to each person's individual needs and abilities to help improve their musculoskeletal condition.
Outside of work Leeloo stays active both mentally and physically doing activities such as rock climbing and horse riding.
Contact us today to book your first appointment!
CONTACT US

---
Complete Care Health Ellenbrook | 08 9297 4800