Jamine Bücker
Remedial Massage Therapist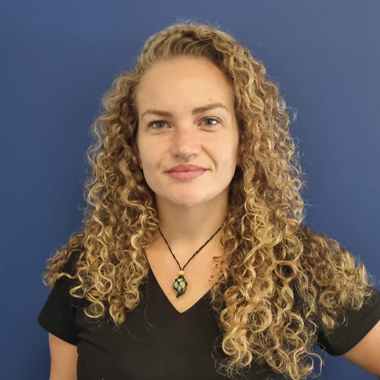 Instead of treating a patient's pain, Jamine investigates the cause. "Every person has a particular need that I will always try to do my best to find out with different techniques." Jamine's focus is to promote physical and mental wellbeing, alleviate pain, reduce stress and anxiety, help with the healing process of an old or new injury, and promote better sleep. For Jamine, the most fulfilling aspects of being a massage therapist are the good results and feedback from her patient, the improvement and stability they experience, and their self-realisation. To prepare for her career in massage, Jamine earned certification in Remedial Massage in July 2020 from the Australian College of Sports & Fitness. She also possesses the following:
A degree in Cosmetology and Esthetics, 2010, Brazil
Management and Technical in SPA, 2011, Portugal
Reiki and Shambala, 2020, Perth.
"I want patients to know that there are three possible ways to treat: palliative care, condition management and therapeutic change."
Treatment techniques include:
Lymphatic drainage
Pregnancy massage
Deep tissue
Swedish massage
Sports massage
Trigger point therapy
Cupping
MYO
Areas of expertise:
Sciatica pain in the legs
Arm pain
Lower/upper back pain
TMJ dysfunction
In addition to providing care in the practice, Jamine also gives patients advice and stretches they can do at home. In her spare time, Jamine enjoys community service and helping people, listening to podcasts, reading and meditating. As she has a big connection with nature, Jamine also loves spending time walking into the bush to release her energy. She also likes going to the gym, bike riding, dancing, walking and running at the beach or park. Her other favourite things to do include FaceTime sessions with her family in Brazil and going out for coffee with friends Call or email today to make an appointment with our massage therapists in Perth.
MASSAGE THERAPY »

---
Jamine Bücker, RMT | 08 9297 4800