Courtney Turner

Remedial Massage Therapist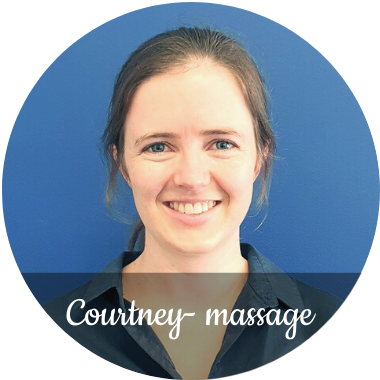 Courtney completed her Diploma of Remedial Massage at the Australian Institute of Fitness in 2018 and has since loved helping her clients find relief from pain and tension.
Courtney is particularly interested in treating neck and upper back issues, as well as helping people with chronic pain, headaches and migraines. She also believes that massage can be a great tool for dealing with anxiety, depression and stress – knowing how often pain affects our mental health and vice versa.
She approaches each treatment with empathy, ready to listen and try to piece together what is really going on for her clients. During her treatments, Courtney likes to approach the body as a whole and enjoys using remedial massage techniques in a relaxing way.
Areas of expertise:
Headaches and migraines
Neck and back pain
Stress
Mental health
Chronic pain
Fibromyalgia
TMJ syndrome (jaw pain)
Expertise in Numerous Techniques
Courtney's treatment techniques include:
Swedish/Relaxation massage
Deep tissue
Myofascial release
Myofascial cupping
Soft tissue release
PNF stretching
Outside of Work
Courtney's other great passion is for theatre. When she's not at work you can often find her coming up with ideas and rehearsing for her next performance with The Open Lid Ensemble. She has also recently discovered a love of gardening, preferring succulents as they don't die too easily!
Contact Complete Care Health Ellenbrook today to book your first session!
---
Complete Care Health Ellenbrook | 08 9297 4800